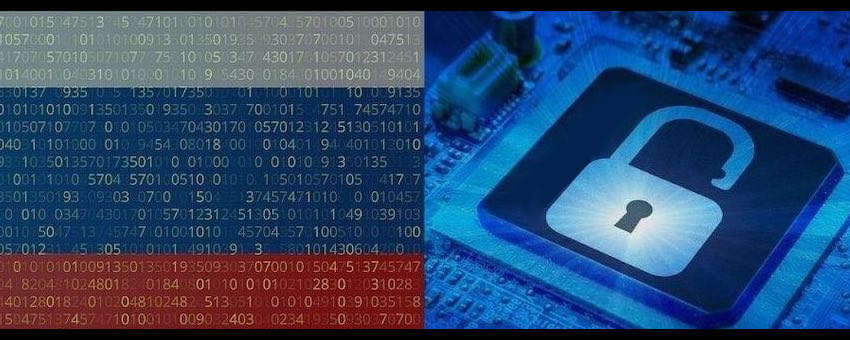 The need for a VPN for Russia has long been clear in the face of the Russian government's long-standing efforts to control the information citizens receive from the outside world. But as the conflict in Ukraine continues, the need to find the best VPN for Russia has become urgent.
Reports are that hundreds of thousands of Russian citizens are looking for a VPN right now. This isn't a surprise given that the Russian government is reportedly dealing out sentences of up to 15 years in prison for spreading "fake" news.
Today we will help you find a virtual private network (VPN) that can deal with intensifying Russian censorship and monitoring of the internet. The right VPN will not only let you use the internet securely and privately, but it will also give you access to sources of news and information that may be blocked.
You probably don't have days to waste searching for a VPN service that can get the job done. And frankly, the more time you spend surfing VPN websites looking for information, the more likely you are to attract some very unwanted government attention.
That's why we have done the work for you. We'll show you three excellent VPN services that can safely get the job done, whether you need a VPN for your family in Russia, or you are there yourself right now. Let's do this.
Why you need the best VPN for Russia now
Why exactly are your Russian compatriots so anxious to start using a VPN right now? Here are some reasons we have been hearing:
Russian internal censorship – If you have a Russian IP address there are many Russian websites you are forbidden to visit. Not only do the Russian authorities try to block your access, but the sites themselves are also required by the government to do the same. Using a VPN server located outside of Russia is the only way to access restricted Russian sites if you are in the country.
Russian external censorship – The Russian government's Roskomnadzor (Russian Federal Service for Supervision of Communications, Information Technology and Mass Media) is busily blocking even more social media platforms and news sites to keep their people in the dark about what the rest of the world thinks. Using a VPN with physical servers outside of Russia will give you access to those censored platforms and sites.
Intense and growing internet surveillance – Most every Russian Internet Service Provider (ISP) now uses Deep Packet Inspection (DPI) to monitor what you are doing and saying online–and give all that information to the government. VPNs like NordVPN that have obfuscated servers can protect you against DPI.
Less and less freedom of speech – As we noted earlier in this article, Russian authorities can throw you in prison for 15 years for spreading information that goes against the Russian government's official narrative on the war. A secure and private VPN can hide your true identity to help protect you from such a harsh sentence. You will still need to be careful, but a secure VPN connection will give you a fighting chance.
Online security – Because a VPN adds a layer of encryption and security to your internet connection, your online activities will be less visible to the authorities. For your own protection, you should always use a VPN when you go online. Even if you aren't worried about official persecution, using a VPN will protect you from hostile hackers seeking to punish you for the actions of your government, or simply to steal whatever they can from you.
The best VPNs for Russia
We considered a number of factors when generating this list of the best VPNs to use in Russia. To make this list a virtual private network needs to:
Be based in a good privacy jurisdiction outside of Russia
Pass our leak tests with no IP address leaks or DNS leaks detected
Be fast and reliable (provide excellent performance) across throughout the server network (fast speeds and good reliability)
Include servers near, but outside of, Russian territory
Have high-quality VPN apps for all major operating systems and devices
Support secure VPN protocols with strong encryption standards (WireGuard support a plus)
Offer a money-back guarantee
Be an established VPN provider with a good reputation
Provide obfuscated servers that can defeat deep packet inspection
Here is a list of candidates for the best VPN for Russia:
NordVPN – Best VPN for Russia in 2023
| | |
| --- | --- |
| Name | NordVPN |
| Location | Panama |
| Price | $3.19/mo. |
| Logs | No logs (audited) |
| Support | 24/7 chat; email |
| Website | NordVPN.com |
Based on the criteria above, we consider NordVPN to be the best VPN for Russian use in 2023. It meets every requirement we listed. It also has the features and performance needed for popular VPN activities such as unblocking streaming media from around the world and securely downloading content of all sorts. Add in a huge server network that is studded with specialized servers of all sorts, and you can see how NordVPN earned its title.
Let's start with that impressive server network. NordVPN has over 5,400 servers located in 60 countries worldwide. Included are servers that are in countries close to Russia:
Estonia servers
Latvia servers
Lithuania servers
Ukraine servers
Note: Given the presence of Russian troops in Ukraine, we recommend you avoid using servers in Ukraine as long as the conflict lasts.
Connecting to the internet through a NordVPN server in one of these countries will give you the lowest latency and fastest performance. Note that all NordVPN servers are secure and have been upgraded to diskless operation. They are physically incapable of collecting or storing any logs or data that could be used to identify or track users.
In addition, NordVPN is a verified no logs VPN service, having passed two audits for privacy and security conducted by PricewaterhouseCoopers AG. Based in the privacy-friendly jurisdiction of Panama, NordVPN is safely outside the reach of surveillance alliances like the Five Eyes that spy on everybody and share the data between themselves.
According to Newsroom Panama, the actions Panama could take against Russia or her citizens would be, "limited to what is established by international norms and Latin American diplomatic practice." In other words, it is unlikely that Panama would take any actions against Russian users of NordVPN unless forced to by organizations such as the OAS (Organization of American States) or the UN (United Nations).
NordVPN offers a full range of apps for mobile and desktop devices, as well as dedicated apps for Windows, macOS, Linux, Android, and iOS devices. We found these apps to be easy to use and attractive while still passing all our tests with flying colors. Here is the desktop app for Windows.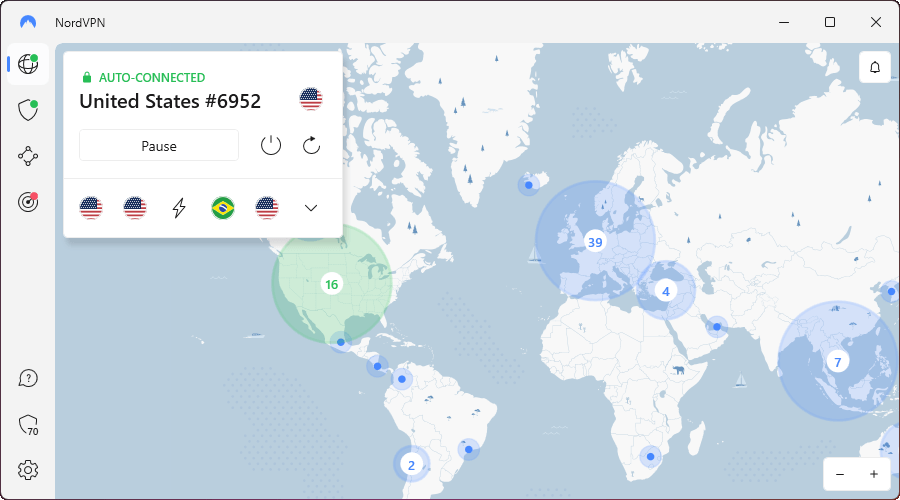 NordVPN also boasts an impressive set of security and privacy features. They include:
Threat Protection – An advanced feature that blocks ads, trackers, and malware domains that try to spy on you or infect your device with malware.
Double-VPN servers – These pass your VPN traffic through servers in two different locations, making it vastly harder to track your activities.
Tor-over-VPN servers – Give you the anonymity of the Tor network along with the security and privacy of NordVPN.
Obfuscated servers – As noted above, these servers will hide your VPN traffic from the DPI used by most if not all Russian ISPs to spy on you for Russian government agencies.
Split tunneling – This feature lets you route certain apps or websites to the internet without passing through the VPN. Useful to access Russian content through Russian servers in Russia while still accessing blocked sites through the VPN.
NordVPN has fast servers near Russia which will help you with high-bandwidth activities like HD video streaming, torrenting, and downloading any sort of large file. NordVPN has fully integrated the WireGuard VPN protocol, making it the fastest and most secure VPN service we have tested to date.
NordVPN's NordLynx protocol combines WireGuard and additional privacy features resulting in an extremely fast, secure, and private system. During testing we have recorded download speeds as high as 445 Mbps on a 500 Mbps connection, a result other VPN companies can just dream of:

Here is a summary of the pros and cons of NordVPN.
+ NordVPN Pros
Based in Panama, a leading pro-privacy jurisdiction
Audited no-logs VPN with excellent privacy policies
Support for most operating systems and devices
Reliable and user-friendly VPN apps with DNS leak protection and kill switch
Advanced security features like Threat Protection, split tunneling, and multi-factor authentication
Huge network of fast, 100% diskless servers with WireGuard support and private DNS
Specialized servers including Double-VPN, Onion-over-VPN, Obfuscated, and P2P servers
Colocated and 10Gbps servers being strategically deployed throughout the network
Impressive support for streaming services like Netflix, Amazon Prime, Hulu, and most others
Responsive 24/7 live chat support
– NordVPN Cons
Cheapest rates only come with a long-term subscription
You can use this discount coupon to get a great deal on this industry-leading VPN service.
The NordVPN Cyber Deal is live:

Get 68% Off NordVPN plus an additional 3 months FREE with 2-year plans:
(Coupon applied automatically; 30 day money-back guarantee.)
You can get the full story on this leading VPN in our complete NordVPN Review.
---
Surfshark – A fast, secure, and low-cost VPN for Russia
| | |
| --- | --- |
| Name | Surfshark |
| Location | The Netherlands |
| Price | $2.30/mo. |
| Logs | No logs |
| Support | 24/7 chat; email |
| Website | Surfshark.com |
If NordVPN doesn't meet your needs for some reason, Surfshark also makes our list of the best VPNs for Russia. Although this service is only a few years old, it has quickly grown in popularity, thanks in part to a ton of features and some of the fastest download speeds we've seen in our testing. Surfshark provides plenty of performance with very high speeds, advanced security features (crucial for Russia), and an excellent capacity to unblock websites.
The Surfshark server network contains more than 3,200 servers located in a total of 100 countries. Using this large network, Surfshark can unblock websites from Russia and connect you to geo-blocked content anywhere in the world.
Like NordVPN, Surfshark has servers located in several countries adjacent to Russia. These include:
Estonia servers
Latvia servers
Ukraine servers
Note: Surfshark has some servers in Russia itself. However, the company decided to disable them once the conflict began. If you need a Russia VPN, with Russian servers, Surfshark could be an excellent choice once peace returns.
Surfshark covers all the bases when it comes to VPN apps. They have dedicated apps for Windows, MacOS, Android, iOS, and Linux devices. They even have a dedicated VPN for Firestick.
The following image shows the Surfshark VPN app for Windows. Our test team found it to be secure, user-friendly, and reliable. At the same time, it is also full of useful privacy and security features.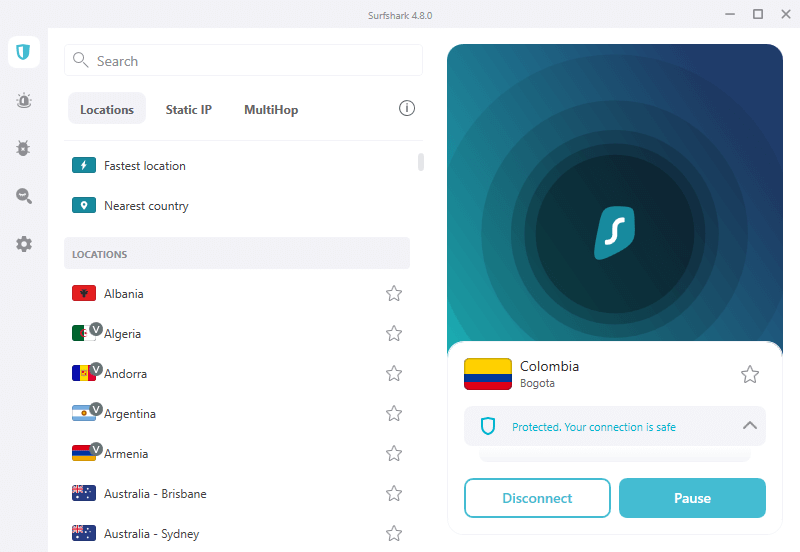 Like NordVPN, Surfshark also offers a robust list of privacy and security features. This includes the following:
CleanWeb – This blocks ads, trackers, and malware like Threat Protection.
MultiHop – MultiHop passes your traffic through two encrypted VPN servers like Double-VPN servers.
Split Tunneling – Route traffic through the VPN or directly to local Russian servers as needed.
Surfshark also chose to boost their performance by adopting the WireGuard VPN protocol on Windows, macOS, Linux, iOS, and Android devices. Surfshark is now the second-fastest VPN we have ever tested, with speeds up to 397 Mbps. To see how it compares with our #1 speedster in several test cases, check out our Surfshark vs NordVPN comparison report.

Given how much Russia is censoring the internet, you'll be glad to know that Surfshark does an incredible job of unblocking geo-blocked websites. We rate it as one of the best VPNs for Netflix. Surfshark also excels at unblocking many other streaming media services including, Amazon Prime, Hulu, Disney Plus, and BBC iPlayer.
Going further, Surfshark can give you access to the growing list of social media And of course, it will easily give you access to social media sites (among them Facebook, Twitter, and Instagram), that are now being blocked by Roskomnadzor.
Surfshark offers an outsized set of features for a very low price. Even more crazy, unlike their competitors in this article, they allow you unlimited simultaneous connections. This is particularly important now since it means that you can share your VPN account with the whole family, even if they are thousands of miles away. Sharing your connection with family members in Russia could make all the difference.
+ Surfshark Pros
Based in The Netherlands, a leading pro-privacy jurisdiction
Audited no-logs VPN with strong privacy policies
Support for most operating systems and devices
Security-audited, user-friendly apps with kill switch and DNS leak protection
Advanced security features like CleanWeb, Whitelister, and multi-factor authentication
Large network of fast 100% diskless servers with private DNS and WireGuard support
Specialized servers including MultiHop, Camouflage mode, Static, and P2P servers
Colocated and 10 Gbps servers being deployed
Unblocks Netflix, Amazon Prime, Disney+, and most other streaming services
Unlimited number of simultaneous connections
Fast and helpful 24/7 live chat support
– Surfshark Cons
Limited VPN router support
Big discount only with the two-year plan
Surfshark VPN Coupon

Get 82% off Surfshark VPN plus an additional 2 months FREE.
(Coupon applied automatically.)
For more on this very capable VPN, read our complete Surfshark VPN review.
---
ExpressVPN – A secure, user-friendly, (expensive) VPN for Russia
| | |
| --- | --- |
| Name | ExpressVPN |
| Location | British Virgin Islands |
| Price | $6.67/mo. |
| Logs | No logs (audited) |
| Support | Live chat |
| Website | ExpressVPN.com |
While NordVPN and Surfshark are both excellent VPNs for Russia, we do have one more recommendation for you. Whereas Surfshark is one of the youngsters of the VPN world, ExpressVPN has long been one of the top VPN services around. In many ways, this is a premium product at a premium price. Want to know more? Keep reading.
ExpressVPN does have a lot to offer. This service can give you security, privacy, speed, and the ability to unblock websites in Russia and beyond. ExpressVPN does what it does very proficiently. But you pay a significant price for this performance. Their lowest price subscription will run you around about $6.67 per month, making it the most expensive VPN in this roundup.
ExpressVPN doesn't have as many advanced features as NordVPN and Surfshark, but it is a secure, reliable, easy-to-use service. The service has completed multiple third-party audits of their security and privacy. They were also pioneers in techniques such as kill switches and diskless servers.
While it is slower than NordVPN or Surfshark, ExpressVPN is still faster than the vast majority of VPNs on the market. This VPN service derives its enhanced speed from its own self-developed, proprietary VPN protocol called Lightway. The Lightway protocol gives ExpressVPN a major speed boost even if it can't run with the WireGuard crowd.
Note: See our ExpressVPN vs Surfshark review for examples of VPN speed when connecting to different regions.
ExpressVPN has a large collection of VPN apps for Windows, Android, macOS, and iOS devices, as well as the Linux command line and various routers. Here's the ExpressVPN Windows app we used in our testing. It worked great the whole time and our tests didn't detect any problems with the app.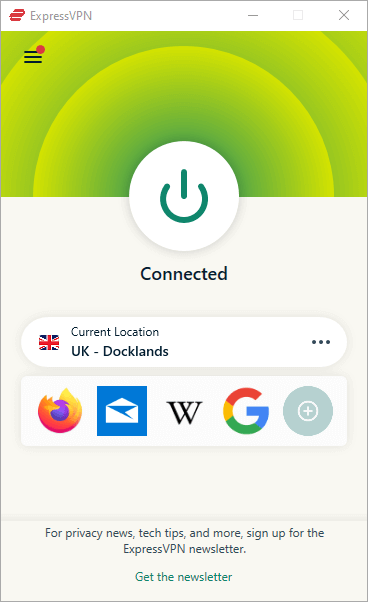 ExpressVPN's large network contains over 3,000 servers in 94 countries. As with our other selections, all ExpressVPN servers are now diskless, meaning there is no place on the server for personal information to be stored, even if ExpressVPN wanted to violate their users' trust.
Finally, ExpressVPN is a strong option for streaming and torrenting. It does a great job of unblocking geo-blocked websites in most locations outside Russian territory. It works with Netflix, Disney Plus, Hulu, and many other such services.
With its extremely strong security and above-average speed, ExpressVPN is also a good choice for torrenting. Unless you need some of the more exotic features of services like NordVPN and Surfshark VPN, or their extreme speed, ExpressVPN could be the perfect service for streaming and torrenting.
+ ExpressVPN Pros
Strong security and privacy
Secure apps for virtually any operating system or device
Lightway VPN protocol added for better performance
Large, secure server network
Good streaming and torrenting performance
Dedicated VPN router app
Excellent support and refund policy
– ExpressVPN Cons
Slow OpenVPN performance
Relatively high price
Limited feature set
Learn more about this reliable VPN in our complete ExpressVPN review.
---
How to buy a VPN subscription for someone already in Russia, including how to give them easy access to the service
While access to a quality VPN service is important for anyone in Russia, getting that access may not be easy. But with care, you can help. In the following sets of instructions, we will show you how to help someone in Russia get everything they need to go online using a secure VPN.
Here's what you need to do:
Get and share a VPN subscription
Buy a subscription to one of the secure VPN services we cover in this article.
Record the VPN login credentials provided by the service when you register the subscription.
Send the VPN credentials to the person in Russia. While there are many methods to send this information to someone in Russia, it makes the most sense to use a secure messaging app like Signal. You can also visit our list of recommended secure messaging services.
With this information, the person in Russia only needs to download and install the correct VPN app. They can then use the credentials you sent them to connect to a VPN server and get all the benefits.
These instructions assume that the person in Russia can log into the VPN's website. But if they can't log in immediately (perhaps Roskomnadzor has added the VPN to their accursed Single Register) there is still hope. They can…
Use this alternate way to get to the VPN provider's website
The workaround begins with the person in Russia downloading and installing the Brave browser. Once they have done this, they should launch the browser, then select the New Private Window with Tor option in the hamburger (three horizontal lines) menu in the top right corner of the browser window. This will let them connect to the VPN company's website without getting blocked.
If all else fails
If even using Tor doesn't get the person in Russia access to the VPN company's website, you have a final card to play. Follow these steps carefully:
Find out what kind of device the person in Russia will be using to connect to the internet. You may need this information in a moment.
Go to the VPN provider's website yourself. Once there, use their 24/7 live chat support line and tell the support tech that you need a unique download link for the VPN app to share with someone in Russia.
Using a secure messaging app (or another secure communication platform), send the unique download link to the person in Russia. They should be able to use this link to download the VPN app they need without getting blocked.
---
FAQ: Best VPN for Russia
Here are some of the questions we encountered in writing this article. We hope you find the answers to these questions useful.
Why is Russia blocking access to some websites?

The Russian government wants to control what its citizens can see, hear, and say online. Foreign websites and media carry news and opinions that the Russian government doesn't like. Meanwhile, foreign social media sites empower Russian citizens to comment on and even criticize government policy.

The Roskomnadzor agency has censored and monitored the internet for years. But they have stepped up their efforts to control the information flow since the Ukraine conflict kicked off.

As part of their efforts, the agency maintains a huge list of blocked websites called the Single Register. It includes the IP addresses, domain names, and URLs of the blocked sites. Accessing those sites takes a good VPN like those reviewed in this article.

Note: If you want to see a list of blocked websites in Russia, you can do so using this article.

Are VPNs legal in Russia?

At this moment you can still legally own a VPN in Russia. You can't use a VPN to break the law, but you can legally use a VPN in Russia.

Why does Russia block some VPN services from operating?

A few years ago the Russian government ordered several popular VPN companies to register their devices with the government and begin to follow Russian regulations for spying upon and censoring their own citizens. When the VPNs refused to comply with these dictates, the Russian government censored those websites.

With the invasion of Ukraine, Russia has become increasingly strict in its internet controls. They began ordering VPNs to block major US social media sites such as Facebook and Twitter and to log user activity for the government. Most VPNs continue to ignore Russin demands, instead opting to pull out of Russian territory rather than censor their users. Russia retaliates by trying to block the VPN services.

But you should be aware that the Russian government acted against only around a dozen of the most popular virtual private networks. While the situation is fluid, you may find that some of the lesser-known VPNs are still functioning in Russia.
How to use a VPN in Russia

Wondering how you actually set up and use a VPN in Russia? It is actually really simple. Follow this short list of steps:

1. Get yourself a subscription to a secure, reliable VPN service. If you don't know which option is best for your particular circumstances, it is hard to go wrong with NordVPN.

2. Once you complete the subscription process, you need to download and install the correct VPN app on your device.

3. Launch the VPN app and enter your login credentials (username and password).

4. Select a VPN server to connect to. Unless you have a strong reason to do otherwise, we recommend that you choose a VPN server that is located close to you, but outside of Russian-controlled territory. This will give you the best mix of performance and protection from Russian internet censorship and monitoring.

That's it! You are ready to use the internet as you wish, even visiting websites that are included in the Single Register.

Will my VPN have servers in Russia?

Unfortunately, virtually no top-end virtual private network has server locations in Russia. That's because Roskomnadzor has demanded that many popular VPNs connect to the government's systems for surveilling and censoring Russian citizens. The top VPNs have almost unanimously rejected those demands and instead pulled out of the country.

While some VPNs do still have servers in Russia (Roskomnadzor has not pressured every VPN service yet) using them could present an unacceptable risk.

Do they still have servers in Russia because they have so far been ignored or because they cut a deal with the government?

Or has the government hacked the VPN provider's servers so they can get the information they want with no one any the wiser?

Honestly, using VPN servers in Russia or Russian-controlled terrain is a very risky move. You would be far better off simply using your VPN's servers outside the country whenever possible.

Conclusion: Start using the best VPN for Russia today
You need a secure VPN if you are in Russia and want access to parts of the world outside the control of the Russian government. The Russian government is making major efforts to control access to uncensored information. This will surely continue until the conflict in Ukraine ends, and likely even afterward.
As time goes on, the Russian government is likely to resort to ever more stringent internet censorship and surveillance to keep the population under control. Only the best VPNs will protect you in such an environment.
The three VPNs we profile in this report should be able to defeat the Roskomnadzor agency's efforts to block uncensored content from the outside world. Your best bet is to subscribe to one of these VPNs now and install it right away, while there is still some internet freedom in Russia.
Aren't sure which of these three is your best VPN for Russia (the one that best fits your unique needs)? In that case, we urge you to hit the first discount link below and get yourself a copy of NordVPN while it is still available in your country.
---

---

---

---
This Russia VPN guide was last updated on February 25, 2023.