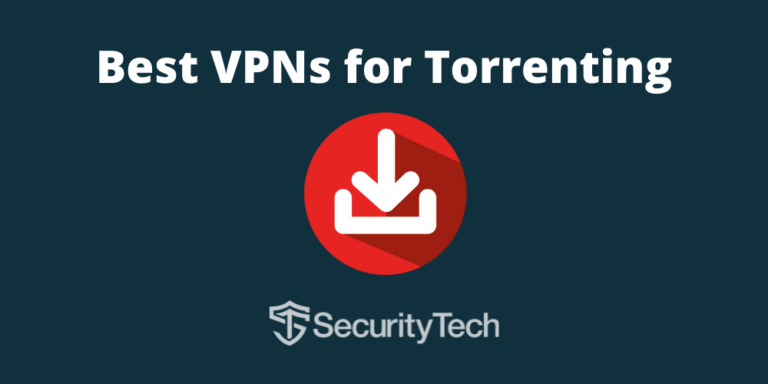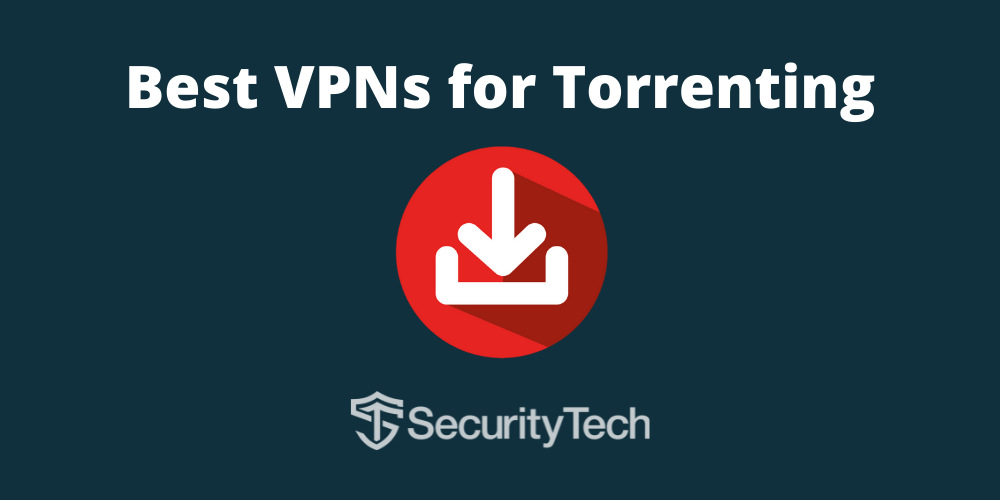 Torrenting is a fast and efficient way to download files from the internet. But torrenting is frowned on in some places, even illegal. This makes it controversial, and dangerous for people who don't protect their identity with near-impenetrable layers of security. While there are many legal uses of torrents, many people specifically use torrents to download pirated content.
Media companies and copyright holders monitor torrents. Why? Because they are looking for people downloading illegal copies of their content. If they can identify someone doing so (usually by their IP address), the companies will then try to take legal action against the people doing the downloading.
They haven't had much luck smashing illegal downloads in the past. So they have been working the political system to get ever more extreme laws passed. They are pushing for massive fines, even multi-year jail sentences, to intimidate torrenters.
According to Rosenblum Law, a US law firm, the statutory damages a company can seek are high.
…even if the plaintiff didn't lose a cent due to your infringement, they can still pursue damages of up to $150,000 per copyrighted work…
You don't want to get caught up in this action, even by accident.
This legal craziness is why you must always use a VPN when torrenting. Being on the receiving end of a lawsuit from a billion-dollar company and its army of lawyers will ruin your day.
The trick is finding the best VPN for torrenting. Most VPNs have issues that make them unsuitable for protecting you when torrenting. For example:
Many popular VPN services are prone to leak your IP address or DNS requests. Such leaks can reveal your identity to people and organizations that can't wait for a chance to sue you.
Many VPNs are slow or have inconsistent speeds when torrenting. Slow and inconsistent downloads make the torrenting process stressful and frustrating.
Given the above, we came up with a list of the characteristics necessary to be the best torrenting VPN.
The characteristics of the best torrenting VPNs
There are a few things we look for in a VPN for torrenting. Download speed is one of them, but it isn't the most important. Here are the criteria we look for. A top torrenting VPN must:
Use strong encryption and secure VPN protocols so your identity (IP address) remains hidden. Must include a kill switch to protect you if the VPN connection drops.
Have a no-logs policy (or other proof they keep no logs) and a good reputation in the VPN industry.
Reliably deliver fast torrent downloads with unlimited bandwidth.
Now that you know what we were looking for, here are the three VPNs that satisfy these criteria.
The best torrenting VPNs: 6 options for you to consider
Here are the three VPNs we suggest you consider in your search for the best VPN for torrenting:
NordVPN
Surfshark
ExpressVPN
Atlas VPN
VyprVPN
Perfect Privacy
NordVPN, the best VPN for torrenting
| | |
| --- | --- |
| Name | NordVPN |
| Location | Panama |
| Price | $3.19/mo. |
| Logs | No logs (audited) |
| Support | 24/7 chat; email |
| Website | NordVPN.com |
NordVPN earned the #1 spot in the battle for the best VPN for torrenting. Why? It excels in all the characteristics of a VPN for torrenting. It uses the strongest encryption algorithms and the most secure VPN protocols.
NordVPN is based in Panama, an excellent privacy jurisdiction. They have a no-logs policy that has been through a couple of third-party audits. They provide apps equipped with kill switches for the most common devices, and the company has an excellent reputation in the industry.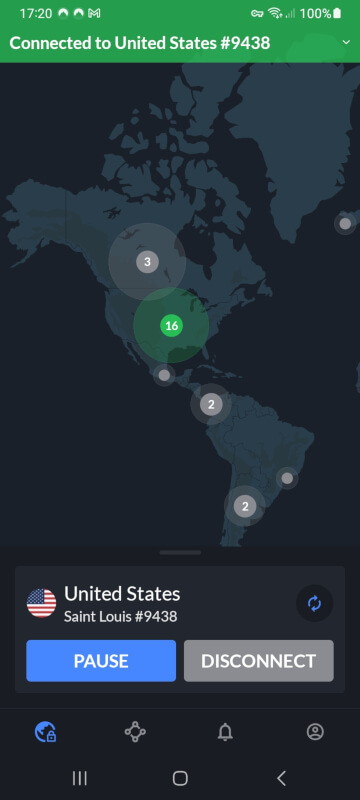 Last but not least, their network is reliable, and the fastest we have ever seen. This is a great service to use for downloading torrents.
Here are some more details:
NordVPN has long supported the industry-standard OpenVPN protocol, with its AES-256 encryption. Now they have incorporated the WireGuard VPN protocol with its ChaCha20 encryption. This is the strongest encryption and most secure VPN protocol currently available.
NordVPN has passed two independent no-logs audits. They have also passed an independent security audit by Versprite. Further, they have a deal with Versprite to conduct ongoing audits and testing.
Thanks to their move to WireGuard, NordVPN is not only more secure and reliable than ever. It is now the fastest VPN service we have ever seen.
NordVPN supports six (6) simultaneous connections and places no restrictions on torrent traffic.
The best all-around VPN
We consider NordVPN to be the best all-around VPN service in the world. It is incredibly secure and outside auditors have confirmed its privacy. The service is based in a great jurisdiction too. Panama is a country that respects online privacy. There are no data retention requirements that could force a company to track your online activities. And Panama is not part of any international intelligence-gathering alliances.
NordVPN has a massive network of VPN servers, over 5,200 of them in 60 countries worldwide. This ensures that you can always find a server where you need it. Each of these servers is now diskless, which increases your security. There is no place for your personal information to be found or for malware to hide on a server with no disk drives! Like the other VPN providers on this list, NordVPN has a private DNS feature. This prevents your internet service provider (ISP) from seeing which sites you visit while connected to a VPN server.
Because their VPN network is so large, NordVPN can provide many different server types. These include:
Standard VPN servers. These are the ones used for normal VPN activities.
P2P servers. These are the VPN servers to use when torrenting. By choosing the P2P server closest to your physical location you will maximize your torrenting and downloading speeds.
Double VPN servers. They increase your security by passing your data through two VPN servers in different locations.
Obfuscated servers. These hide your activities from online censors by making your VPN traffic look like standard HTTPS traffic.
Onion-over-VPN servers. These give you both the anonymity of the Tor (Onion) network and the privacy and security of NordVPN.
Dedicated IP servers. Need a fixed IP address, but still want the protection provided by a VPN? NordVPN's dedicated IP servers are the answer.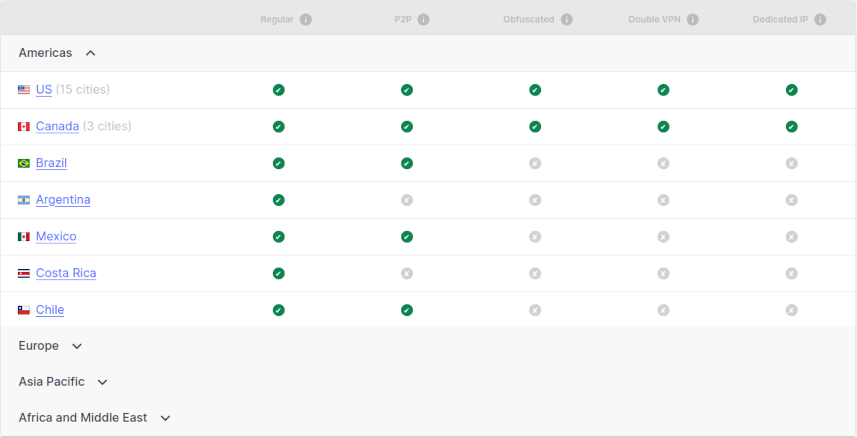 They aren't done upgrading this network either. As of January 2022, NordVPN was in the process of converting their network to use high-speed (10 Gbps), colocated (self-owned) servers for even greater speed and security.
These guys have even more to offer when it comes to security and privacy. Take Threat Protection for example. Turn it on and it will block ads, trackers, malware domains, and phishing attacks. Your browsing will be safer and faster without all that junk making its way onto your device.
I want to talk just a bit about how and why NordVPN is so fast. The speed comes from their new NordLynx VPN protocol. NordLynx is built around WireGuard, a new super-fast, super-secure VPN protocol. As you will see, all of our picks for the best VPN for torrenting use versions of WireGuard to achieve new levels of speed and security.

Beyond its straight download speed, WireGuard also makes a new VPN connection extremely quickly, making it an excellent solution for mobile devices.
Another reason NordVPN is best is their apps. They offer easy-to-use apps for the most popular devices and operating systems, making torrenting (and everything else) easier.
Their apps have split tunneling built in, allowing you to keep most of your traffic safe inside the VPN tunnel, while still routing certain connections outside the VPN. I've used this to log into a bank that blocked VPN connections while keeping everything else I was doing safely in the tunnel.
Supported devices: Windows, Mac OS, Linux, Android, iOS, Android TV, Smart TV, Amazon Fire Stick, and more. Not seeing your device on this list? Click here to see everything they support.
One thing before you go: The Nord Security / Surfshark merger
In case you haven't heard, there has been a merger deal between Surfshark and Nord Security, the parent company of NordVPN. Without getting into all the details in this blog post, the deal won't have any impact on the VPNs themselves in the near term. The companies say that they will continue to operate independently of each other, making our job easy.
Now back to our story…
In case you were wondering, you can get all the NordVPN goodness with some excellent price discounts. Use the link below to get the best price available today.
The NordVPN Cyber Deal is live:

Get 68% Off NordVPN plus an additional 3 months FREE with 2-year plans:
(Coupon applied automatically; 30 day money-back guarantee.)
Nervous about installing a VPN? Don't be. This VPN service runs a 24/7 live chat support line in case you need help. And in the worst case, if you decide NordVPN isn't for you, they offer a 30-day money-back guarantee on all their subscriptions.
NordVPN is a great VPN for torrenting and almost anything else you might want to do. To learn more, check out our full NordVPN review.
---
Surfshark, another great torrenting VPN
| | |
| --- | --- |
| Name | Surfshark |
| Location | The Netherlands |
| Price | $2.30/mo. |
| Logs | No logs |
| Support | 24/7 chat; email |
| Website | Surfshark.com |
Number 2 in this best torrenting VPN collection is Surfshark. Like NordVPN, Surfshark has added WireGuard support for enhanced speed and security. In our speed tests, Surfshark comes in second only to NordVPN. Their 3,200+ server network is totally diskless and has locations in 65 countries. As you would expect given our search criteria, their apps have a kill switch and they put no limits on torrenting.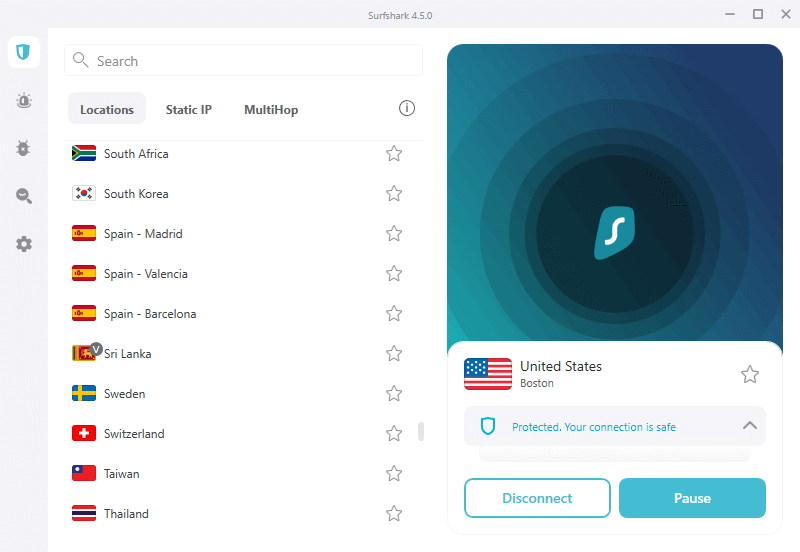 Surfshark is based in the British Virgin Islands (BVI), which is an excellent jurisdiction for a VPN. However, new accounts will be based in The Netherlands. This is a good location, if not quite as good as the BVI.
General VPN capabilities
Surfshark is loaded with VPN capabilities, starting with their fast, secure network. The network boasts a variety of server types:
Standard VPN servers. These are the heart of the Surfshark VPN network.
P2P servers. These kick in automatically when you connect to a torrent site or other peer-to-peer (P2P) site, giving you fast and secure downloading.
Multihop servers. Like NordVPN's Double VPN servers, these pass your traffic through multiple VPN servers for extra security.
Camouflage mode servers. Surfshark's version of obfuscated servers.
Surfshark has many more advanced features beyond the servers. These include:
CleanWeb, which is the Surfshark version of Threat Protection.
NoBorders mode, which helps you defeat network restrictions imposed by corporations or governments.
Split-tunneling, which lets you make some connections outside the VPN while keeping everything else secure on the inside.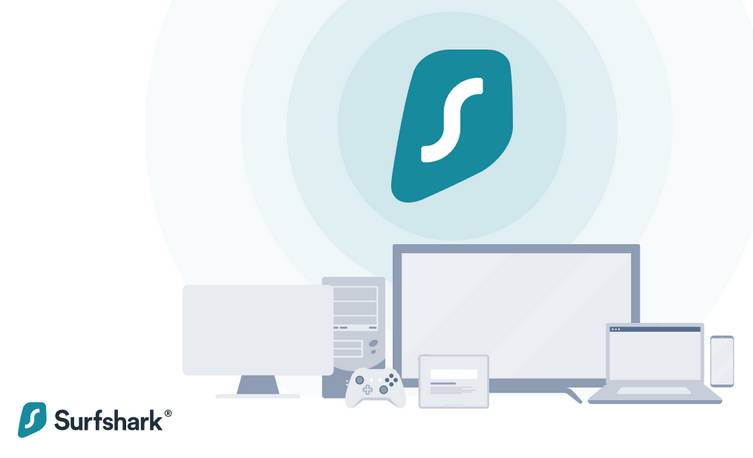 To see the full range of devices they support, visit their website here.
While NordVPN is our pick for the best VPN, Surfshark does have some areas where it excels over the team from Panama. One is a much lower price. If you sign up for a 2-year subscription, Surfshark costs far less than NordVPN does when you use the discount below.
Surfshark VPN Coupon

Get 82% off Surfshark VPN plus an additional 2 months FREE.
(Coupon applied automatically.)
Saving money on a Surfshark subscription is great. But here's something that might be even better. Most VPN services support 5 or 6 simultaneous connections. In other words, they let you have 5 or 6 devices actively using the VPN at the same time.
But Surfshark gives you unlimited simultaneous connections. 5 or 6 connections used to be more than enough. But think about all the internet-connected devices you have in your house right now. Computers, smartphones, smart TVs, and who knows what else. Today you can easily find yourself with more simultaneously connected devices than a typical VPN subscription can support.
Surfshark makes that problem go away. And despite supporting an unlimited number of simultaneous connections, they still provide unlimited bandwidth for all activities, including torrenting.
With ever more internet-connected devices in our houses and a very low price for unlimited simultaneous connections, Surfshark is a great value.
Surfshark also runs a 24/7 live chat support line and has a 30-day money-back guarantee on all their subscriptions.
Surfshark is a fine option for a torrenting VPN. You can learn more about this quality VPN provider in our complete Surfshark review.
---
ExpressVPN, premium quality at a premium price
| | |
| --- | --- |
| Name | ExpressVPN |
| Location | British Virgin Islands |
| Price | $6.67/mo. |
| Logs | No logs (audited) |
| Support | Live chat |
| Website | ExpressVPN.com |
ExpressVPN is another quality VPN that securely handles torrenting and other types of P2P downloads. Although not as fast as some of the other services featured here, ExpressVPN apps and servers are extremely secure. Being based in the British Virgin Islands (BVI) makes it safe from government meddling. A strict no-logs policy and diskless VPN servers ensure that there is no user data to be had even if someone were to somehow gain access to the company's servers.
General VPN Capabilities
ExpressVPN has over 3,000 servers in their network. These servers are deployed in 94 countries, giving ExpressVPN great coverage throughout the world. As noted previously, their servers are all diskless, for enhanced security.
ExpressVPN does not have the wide range of specialized servers that NordVPN or Surfshark possess. It does, however, support split tunneling, and recently boosted security with the addition of Threat Manager.
Threat Manager is an enhanced ad blocker that protects against ads, trackers, and malicious websites. It is a DNS filter that prevents connections to domains that are connected to these problems. Threat Manager is available in the ExpressVPN macOS, iOS, and Linux apps.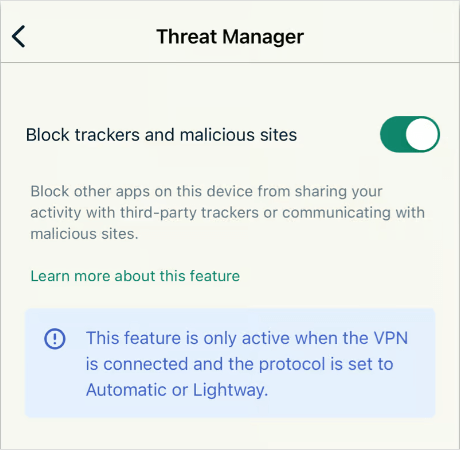 We tested this feature on macOS and it worked well. You can turn on Threat Manager in the Preferences section of the apps. Like Surfshark's CleanWeb, Threat Manager can only protect you when you are connected to a VPN server. In addition, Threat Manager only works when you are using the Lightway protocol or the protocol is set to Automatic.
The ExpressVPN network supports the following VPN protocols: OpenVPN, IKEv2, and Lightway. Since the release of ExpressVPN's Lightway protocol, this service delivers much faster speeds and better mobile performance than before. So use Lightway whenever you can.
ExpressVPN has a large range of VPN apps that are easy to use and secure. They all have reliable kill switches and easily passed our leak tests.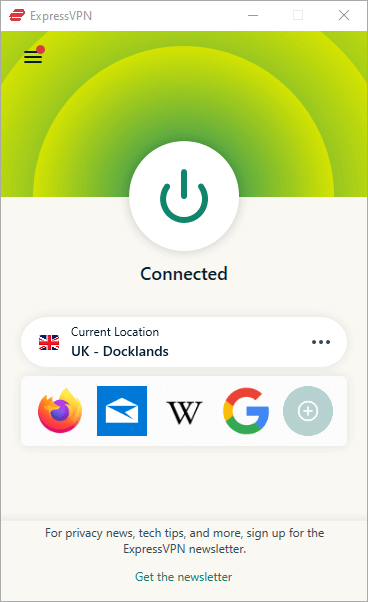 ExpressVPN conducts frequent third-party audits of every aspect of the service to ensure that your data is secure. Recently Cure53 conducted an overall security audit and PWC confirmed that ExpressVPN lives up to their no-logs policies.
If you want to test drive this fine service, you should be aware that they have a 30-day money back policy and a 24/7 live chat support line staffed by experienced and helpful staff.
ExpressVPN Coupon Deal:

Get 49% Off ExpressVPN plus 3 months FREE:
(Coupon applied automatically.)
For even more information about this well-known service, check out our complete ExpressVPN review.
---
Atlas VPN, a budget VPN with big potential
| | |
| --- | --- |
| Name | Atlas VPN |
| Location | United States |
| Price | $1.82/mo. |
| Logs | No logs |
| Support | Live chat; email |
| Website | AtlasVPN.com |
Atlas VPN is a secure and cheap VPN that can easily handle torrents. Atlas VPN was acquired by Nord Security in 2021. It should benefit greatly from access to the financial resources and engineering talent in its new parent company. But even now, Atlas VPN is worth a look for torrenting.
Atlas VPN offers many of the security features we are coming to expect in a quality VPN. We're talking about quality VPN apps that don't leak and include kill switches, as well as more advanced features like MultiHop+ and Tracker Blocker.
With the fast and secure WireGuard protocol as the default protocol for the network and reasonable download speeds, Atlas VPN ticks almost all the boxes for a top VPN for torrenting.
The main thing we do not like about Atlas VPN is that it is based in the United States. That can be a privacy problem. The United States can and has forced companies to log the activities of their users. They can do this under a gag order, meaning the VPN can't even tell a user that it is being monitored.
As a result, Atlas VPN is very secure, but the government can order the VPN to violate its own security and pass personally identifiable information to whomever the government specifies. So think carefully about how you will use a VPN before committing to Atlas VPN.
You can learn more about this VPN in our complete Atlas VPN review.
---
VyprVPN, a new challenger for best torrenting VPN
The final member of our elite list is VyprVPN. VyprVPN too has increased its speed and security by adding WireGuard support. While not quite as fast as NordVPN or Surfshark, VyprVPN blows away most of the VPNs on the market. Their network consists of 700+ VPN servers. It isn't as large as the other two, nor does it run diskless servers. But every server in the network is high-performance, self-owned hardware. This not only makes the network reliable. It gives VyprVPN more security since there are no servers rented from third parties.
VyprVPN apps have kill switches and no limits on your torrenting traffic. VyprVPN switches your traffic to special P2P servers for the best download speeds.
This trusted VPN provider is based in Switzerland, an excellent privacy jurisdiction. VyprVPN is also an audited no-logs VPN service. It was one of the older VPN companies around, having been founded in 2009. It has earned an excellent reputation in the industry.
General VPN capabilities
VyprVPN is more than just a VPN for torrenting. It is a very good general-purpose VPN. While their VPN server network is relatively small (700+ servers in 60+ countries), all of those servers are fast, secure, and owned by VyprVPN. Most VPN services rely on renting servers in each location. That is fast and cost-efficient, but it leaves them dependent on other companies for the security of the servers.
In contrast, VyprVPN installs their own colocated (self-owned) servers in each location. This is a slower and more complicated process, but it gives them full control over the security of the server hardware and software.
Switzerland is the legal jurisdiction of VyprVPN. Switzerland is a good, but not exceptional security jurisdiction. The Swiss government recently pressured Proton Mail, a Swiss secure email provider, into turning over personal information about one of its users.
This is where VyprVPN's audited no-logs policy comes into play. If Switzerland did lean on VyprVPN, they would have no personal information to share.
VyprVPN includes the basic features found in NordVPN and Surfshark. They include:
Secure apps with built-in kill switches
Split tunneling support
Private DNS (using VyprDNS)
Censorship resistance (using Chameleon protocol)
24/7 live chat customer support
30-day money-back guarantee
But they also have a few unique characteristics up their sleeve.
One is public WiFi protection. This feature launches VyprVPN if you try to log into an unknown WiFi network without the VPN active. The goal is to keep you from connecting to a potentially dangerous network without protection.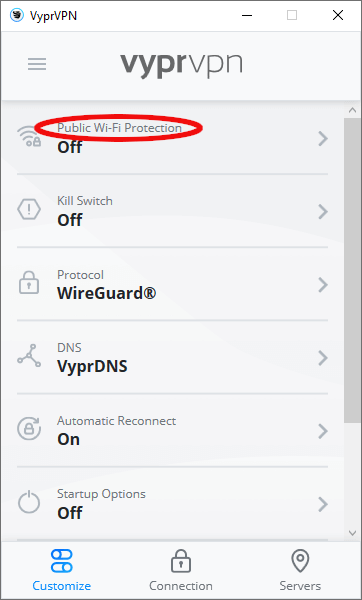 Another is a built-in NAT firewall. The firewall is meant to keep hackers from attacking your home network through your WiFi connection.
Another thing to like about VyprVPN is that it provides apps for some unusual devices not usually supported by other VPNs. Two examples are the QNAP NAS and the Blackphone privacy phone. If you use these devices, VyprVPN is an obvious choice.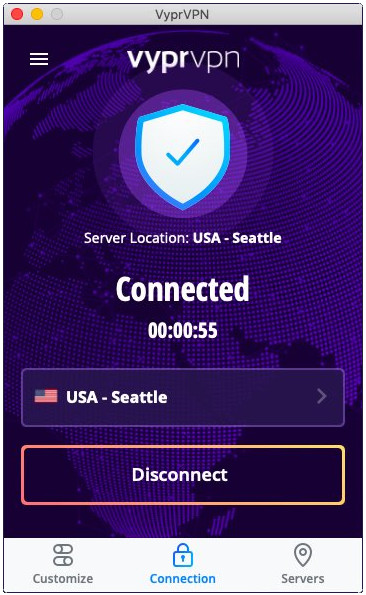 One thing VyprVPN doesn't offer is the variety of VPN servers that NordVPN and Surfshark do. This makes it best suited for standard VPN activities like surfing the web anonymously, downloading content, and streaming videos.
One interesting feature I wanted to mention is the fact that VyprVPN supports up to 30 simultaneous connections. Surfshark's offer of unlimited connections is obviously better. But VyprVPN's 30 connections should satisfy all but the most teched-up family or small office. And it is far better than NordVPN's 6 simultaneous connections.
VyprVPN Coupon Deal

Get 44% off VyprVPN (drops the price down to $5.00 per month).
(Coupon is applied automatically.)
And of course like the competition, VyprVPN provides 24/7 live chat support and a 30-day money-back guarantee.
When you look at all it offers you, it is easy to see how VyprVPN earned its spot on our list. To learn more about this great VPN provider, check out our complete VyprVPN review.
---
Perfect Privacy, AI-enhanced, with proven security
| | |
| --- | --- |
| Name | Perfect Privacy |
| Location | Switzerland |
| Price | $8.95/mo. |
| Logs | No logs |
| Support | Email; forum |
| Website | Perfect-Privacy.com |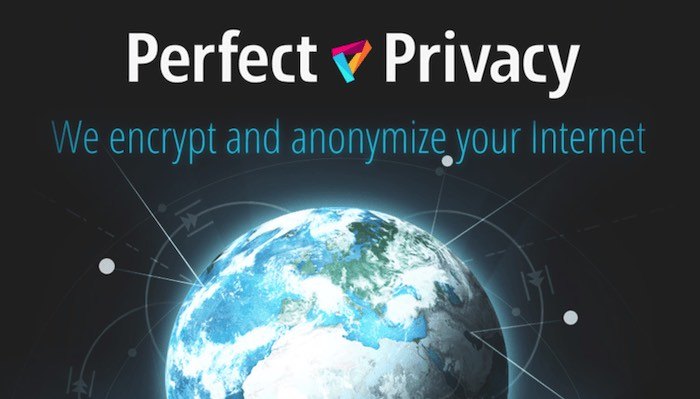 Perfect Privacy is an interesting case. It is a very secure, no-logs VPN service with some of the advanced features of NordVPN, Surfshark, and ExpressVPN. At the same time, it has some significant drawbacks that may drive you away. But first things first.
Perfect Privacy is a good option for torrenting. That may seem surprising when I tell you that this VPN has not had its no-logs policy audited, but hear me out. What Perfect Privacy does have is a real-world demonstration that keeps no logs. Back in 2016, the Dutch seized a Perfect Privacy VPN server in the Netherlands. While the reason for the seizure was never disclosed, Perfect Privacy was able to confirm that no customer data was found by the authorities.
They also post a warrant canary, a statement that shows the kinds of requests for data they have received to date. The idea is that the company will keep the warrant canary page updated as long as they have not been served with a subpoena for user information.
Here's what their warrant canary looked like recently:
There are several reasons for us to be comfortable with this explanation. Besides their no-logs policy, All of Perfect Privacy's servers are encrypted and diskless (run in Ram disk mode). Their apps passed all of our leak tests with no problems and the apps contain kill switches to keep your data from leaking onto the internet unprotected.
To further boost the VPN's security since the Dutch incident, Perfect Privacy has added two significant security features. The first is TrackStop, an ad, tracker, and malware blocker similar to those we've seen elsewhere in this article. But TrackStop differs in that it has a full set of user-selectable filters you can choose to control the kinds of content it will block. Some of the more unique options include a Parental filter, a Facebook filter, and a Fraud filter.
The second of these significant security features is called NeuroRouting. NeuroRouting is an AI (Artificial Intelligence) controlled multi-hop system that automatically routes your VPN traffic through the Perfect Privacy network by the most secure route currently available.
Like a regular multi-hop server approach, data flows between your device and the VPN server you select. In a normal multi-hop configuration you select the complete route through the network. With NeuroRouting, the AI picks the path your data travels within the server network. This happens automatically at the server level so you don't have to think about it
Now, what about those drawbacks? There are a few big ones. Let's start with the fact that Perfect Privacy does not support the WireGuard protocol. Combine this with the multi-hop speed penalty of NeuroRouting, and the result is that Perfect Privacy is a slow VPN. It isn't a particularly good choice for streaming video or interactive games.
When it comes to the money side of things, Perfect Privacy supports an unlimited number of simultaneous connections. That adds value, considering that Perfect Privacy is one of the more expensive VPNs on the market. But the low speed of this VPN means that running a lot of devices will result in very slow performance for all of them.
Another drawback to be aware of is that Perfect Privacy has a 7-day money back guarantee, rather than the 30-day guarantees of most other VPNs in this comparison.
And the final drawback? Due to legal constraints, Perfect Privacy is preventing users in the USA and France from torrenting.
---
Torrenting VPN FAQ
Here are the answers to the most frequently asked questions about VPNs for torrenting.
What is torrenting?

Torrenting is a form of file downloading. But it is a more sophisticated way of downloading files than simply one computer sending a copy of a file to another computer. In torrenting, the work of transferring files is shared between multiple computers. Each receives a portion of the file and then shares that portion with other computers that are also downloading the file.

Once a computer has all the pieces of the file, the torrenting software on that computer reassembles the file and the download is complete. This will probably be easier to understand with an animation.

The image below is a simulation of the BitTorrent protocol in action. The colored bars beneath each of the seven client computers represent a complete file. The file is broken up into pieces, with each piece represented by a different color.

The simulation starts when the seed computer (at the bottom of the image) sends a different piece of the file to each of the client computers. Each client then sends a copy of its original piece of the file to each of the other clients. The BitTorrent software reassembles the file on each client computer. The seed computer needs only upload each piece of the file once. The client computers do the rest of the work by sharing their pieces of the file and reassembling it into a useful whole.

Wikiadd, CC BY-SA 3.0 http://creativecommons.org/licenses/by-sa/3.0/, via Wikimedia Commons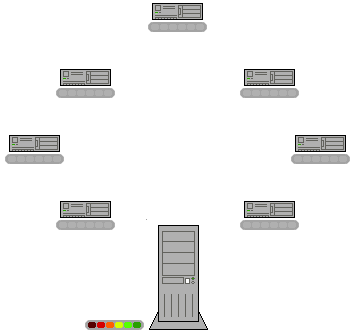 Is torrenting legal?

Torrenting itself is legal. It is just a sophisticated way for multiple computers to download a file. But downloading copyrighted files without the permission of the copyright holder is illegal in much of the world. And a major use of torrenting software like BitTorrent is to download copyrighted files (mostly video and music) illegally.

Whatever your intended use for torrenting, we urge you to protect yourself by using a quality torrenting VPN.


Do I really need a VPN for torrenting?

You do really need a VPN for torrenting even if you never intend to download copyrighted files without permission. Copyright holders are active on the internet looking for people who torrent copyrighted content illegally.

There have been many lawsuits against people using torrenting software. And sometimes innocent people get caught up in these lawsuits. Whether you are guilty or innocent, you don't want to be involved in a lawsuit driven by lawyers from some multi-billion dollar corporation.

Using a top torrenting VPN can protect you from this fate by preventing lawsuit-hungry lawyers from finding your real IP address.


Is torrenting safe with a VPN?

If you use the right VPN for torrenting, you should be fine. The VPNs we recommend in this article all go to great lengths to prevent your IP address from ever being exposed.


Conclusion: Protect yourself with one of the best VPNs for torrenting
Downloading torrents safely is one of the big reasons that people use a VPN. But torrenting to download copyrighted content can get you into major legal trouble. You can even get swept up in an over-zealous campaign against illegal downloaders and threatened with enormous fines.
The potential penalties are severe. They cover a range from:
Getting your internet connection limited or terminated
Getting fined possibly over $100,000 US for each illegal download
Going to prison for years
If you want to download in this manner, you need to use one of the best VPNs for torrenting. They can protect your identity by keeping copyright holders or anyone else from seeing your real IP address. Protecting your online privacy is always important. Failing to protect it while torrenting could cost you everything.
Our #1 pick for the best VPN for torrenting is NordVPN. You can get the best deal possible on this fast, secure, reliable VPN using this discount link:
The NordVPN Cyber Deal is live:

Get 68% Off NordVPN plus an additional 3 months FREE with 2-year plans:
(Coupon applied automatically; 30 day money-back guarantee.)
If NordVPN isn't your cup of tea, don't panic. Both Surfshark and VyprVPN are excellent alternatives for downloading torrents safely.
This guide to the best VPNs for torrenting was last updated on March 8, 2023.