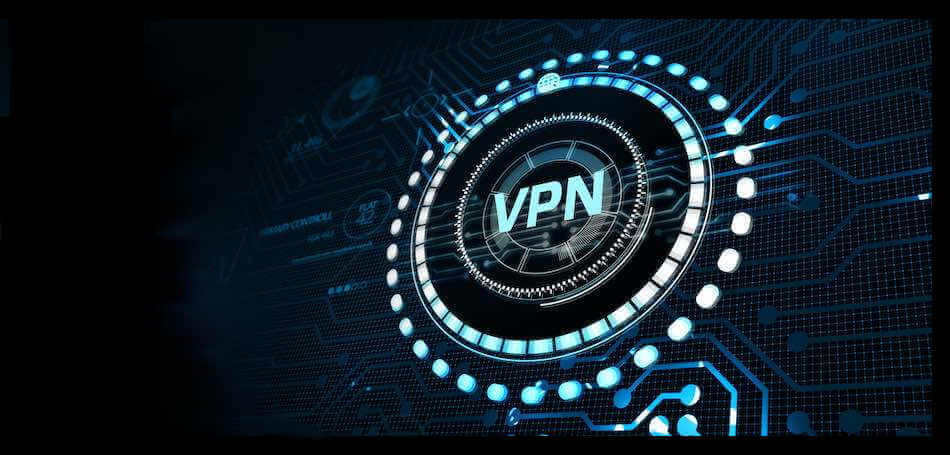 What are your reasons for visiting this page? Improving your online security and privacy? Unblocking streaming content from around the world? Evading internet censors to get access to the world's information? For any and all of those reasons, a VPN (Virtual Private Network) is indispensable. But choosing the right one can be a problem. There are hundreds of VPNs on the market these days. The competition is fierce, and some companies will do almost anything to get an edge.
There have been mergers, acquisitions, and scandals shaking up the field. Some companies have even gone so far as to quietly buy (or build) "independent" VPN review sites that by some strange coincidence always seem to rank their new owner's VPN at the top of the list.
All this makes it incredibly hard for you to find a VPN service that meets your specific needs.
That's where we come in. We aim to provide you with independent advice from people who have years of experience using, testing, and writing about VPNs and other security and privacy topics. Just as important, we are not beholden to anyone.
Let's start by talking about the problems with many VPNs.
The common VPN failures
In our many combined years reviewing and testing Virtual Private Networks (VPNs), we've found that most VPNs display similar failure modes. Here are the three most common VPN failures we see:
They leak your data
Many VPNs fail to keep your data secure 100% of the time. They sometimes leak your IP address or your DNS requests. Even when they protect your standard IPv4 address, many VPNs are careless with your IPv6 address. And many services fail to route your DNS requests to a secure source, leaving them exposed to your ISP and anyone else who knows how to intercept them.
Combined, these leaks can expose your identity, location, and your browsing history to third parties who won't be using them in your best interest.
They don't always work
Most VPNs offer a kill switch that should prevent your data from being exposed while not connected to a VPN server. However, we've found that many kill switches fail to do their job in certain situations. Some kill switches expose your IP address when you switch network interfaces, or when reconnecting with the VPN server.
One small slip like this is all it takes to reveal your identity to third parties.
They share or sell your data
More specifically, they share (or sell) your personal data with third parties. This is mostly a problem with free VPN services. Many of these services collect and sell user data to pay their bills. Worse, even some high-profile paid, no-logs VPNs have been caught secretly logging user data, and quietly turning it over to government agencies on demand.
But there is hope: Good VPNs are out there
That's a depressing litany of problems. But there is a silver lining. When most VPNs have flaws like these, we can easily rule them out as candidates for the best VPN services.
The best VPN services of 2023
After ruling out VPN services that demonstrate these flaws, we tested the survivors and found exactly four (4) VPNs worth placing on our list of the Best VPN Services of 2023. Here they are:
NordVPN – The best all-around VPN for 2023
Surfshark – Low price, high performance
ExpressVPN – Dependable and great for beginners
OVPN – Security and privacy are job #1
How we chose the best VPN services
After ruling out VPNs that exhibited any of the three failure modes we discussed earlier, we still needed a way to sort through the survivors. If I were choosing a VPN for myself, I would make a list of the features and capabilities that are most important for my exact circumstances. Then I would find the VPN that best matched my list.
Since each person has different circumstances we needed to modify this approach a bit. We looked for VPN services that could do it all, and that are excellent at all the things that most people want from a VPN. Here are the features and capabilities that we looked for when choosing the best VPNs:
They don't leak. Our test showed that they don't leak your IP address or DNS queries. This includes those edge cases like reconnecting, or when switching network interfaces.
They are trustworthy. They have been around for a while and have a good reputation for protecting their users' data. And they most definitely haven't been found to share your data with third parties.
They're based in a safe place. Many countries (including the US and UK) have laws that allow them to spy on their own citizens (or ignore the law and do it anyway). We look for VPNs located in safe, pro-privacy jurisdictions that aren't members of international surveillance treaties like the Five Eyes.
Their server network works well. We look for VPNs with fast, secure server networks. It helps if they include servers with specialized features such as the ability to evade internet censorship or support for the WireGuard VPN protocol.
Their apps are user-friendly and work correctly. The apps are where we interact with a VPN. They need to be user-friendly. They are also where features like kill switches reside, so they must work correctly.
They are secure. The VPN must use secure VPN protocols and strong encryption (AES-256 or ChaCha20) to ensure that hostile entities can't crack them. A report from the University of Maryland stated that cyber attacks happen every 39 seconds on average, and affect one-third of all Americans every year. As Cybersecurity Consultant David Hatter correctly pointed out, a VPN can help protect you against being in that unlucky one-third.
They must provide quality support. This means support personnel who are knowledgeable and responsive, a live chat system for fast response times, and a good money-back guarantee, just in case the relationship doesn't work out.
Only VPNs that meet all the criteria listed above are included here. These are the best VPN services for 2023:
NordVPN – The best VPN for most users
| | |
| --- | --- |
| Name | NordVPN |
| Location | Panama |
| Price | $3.19/mo. |
| Logs | No logs (audited) |
| Support | 24/7 chat; email |
| Website | NordVPN.com |
Despite the COVID mess, the last couple of years have been big for NordVPN. They rolled out a load of new VPN technology, moving them ahead of some worthy competitors to the top spot in our VPN rankings. A major achievement on their part was integrating the super fast and secure WireGuard VPN protocol into their network. Their implementation is especially interesting because they built WireGuard into a new VPN protocol called NordLynx.
NordLynx retains the speed and security of WireGuard while boosting WireGuard's privacy to a new level through their innovative double NAT technology. NordLynx gives NordVPN a major performance edge over other leading VPN providers, making it the fastest VPN we have tested. In one of our tests, NordVPN turned in a result of 446 Mbps on a 500 Mbps internet connection. I've never seen anything like it.

While NordLynx is reason enough to rank NordVPN highly, this VPN service has a lot more to offer. Here are some of the product's impressive security and privacy features:
Threat Protection
Threat Protection is a combination ad blocker, tracker, and malvertising stopper, that also shields your VPN connection from thousands of phishing domains. It even makes your internet connection seem faster because it blocks all this bad stuff from ever getting downloaded. An evolution of NordVPN's CyberSec feature, Threat Protection increases your system's defenses because it protects you even when you are not connected to the VPN! A feature like Threat Protection is crucial these days, with so many of us working from home.
Microsoft Office remains the #1 target for phishing attacks. With untold millions of people now doing company work from home with Microsoft Office, protecting home workers against phishing attacks is crucial.
Double VPN servers
Double VPN servers encrypt your traffic twice by passing it through two VPN servers for additional security while still maintaining a high-speed connection.
Onion-over-VPN servers
Onion-over-VPN servers combine the security of NordVPN with the anonymity features of the Tor network. The combination makes life difficult for anyone trying to see where you go online.
Obfuscated servers
Obfuscated servers make your VPN traffic look like regular HTTPS encrypted traffic. Obfuscated traffic can evade most government internet censorship systems, like China's Great Firewall. And if they can handle that, the obfuscated connections they make can slide right past work or school systems that try to block you.
Fast servers with advanced security
Over the last year, NordVPN upgraded their already fast and secure server network by moving to RAM-disk mode servers. They are now in the process of moving to colocated servers with 10 Gbps connections, meaning the entire network will run on super fast physical servers owned and maintained by Nord Security (the parent company of NordVPN).
Leak protection
Fully-functional kill switches are built into the NordVPN apps to ensure no leaks of sensitive data. Their private DNS servers likewise keep your DNS queries from leaking out to your Internet Service Provider and other snoops.
Audited security
Independent audits of NordVPN security and their no-logs policy confirm that this service is truly secure and doesn't do any secret logging. An ongoing partnership with Versprite ensures that this VPN stays secure.
Below is a screenshot of the NordVPN Windows application that we tested. Here we were testing the double VPN servers in Europe.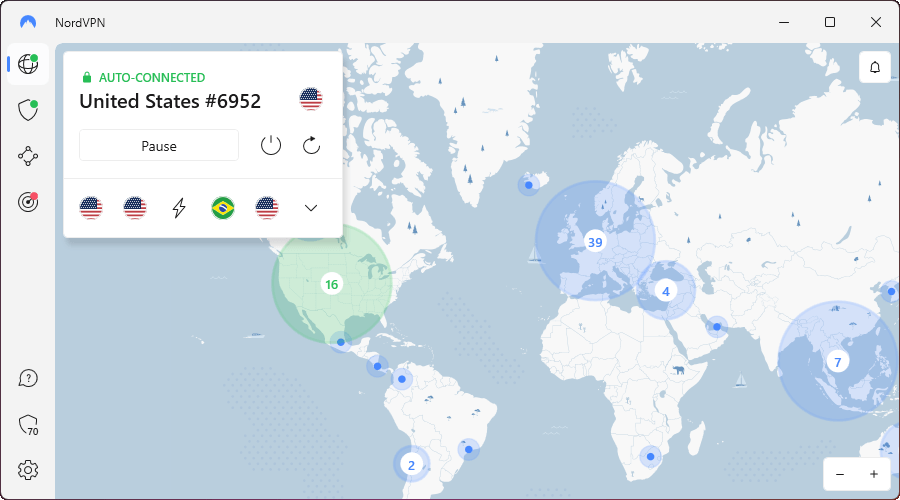 NordVPN has the speed to download HD streaming content without interruption. We've also found it to do a great job of unblocking geo-blocked content. This makes it a great VPN for streaming your favorite Netflix content from anywhere in the world. It works just as well for other streaming services like Amazon Prime Video, BBC iPlayer Disney Plus, Hulu, and others.
Meanwhile, with its impressive speed and strong security, NordVPN is great for torrenting. The NordVPN server network includes a large number of specialized P2P servers. These servers are optimized for fast and secure file transfers to ensure your privacy when downloading content.
NordVPN works with all the major operating systems, along with all sorts of devices. If you don't find an app for your device, you could try the Chrome and Firefox browser extensions, or install NordVPN on your router and let it handle all your VPN connections for you.
NordVPN has something over 5,500 servers in 58 countries. They use no virtual server locations and as I mentioned before, all their servers now run on dedicated hardware in RAM-disk mode. A transition to 100% colocated servers is underway.
The NordVPN support team does a great job. In addition to their 24/7 live chat support line, the support site includes plenty of guides and instructional videos. All NordVPN subscription plans come with a full 30-day money-back guarantee.
The NordVPN Cyber Deal is live:

Get 68% Off NordVPN plus an additional 3 months FREE with 2-year plans:
(Coupon applied automatically; 30 day money-back guarantee.)
To get the full story on our #1 VPN service, check out our NordVPN review.
---
Surfshark – Low price, high-performance VPN service
| | |
| --- | --- |
| Name | Surfshark |
| Location | The Netherlands |
| Price | $2.30/mo. |
| Logs | No logs |
| Support | 24/7 chat; email |
| Website | Surfshark.com |
Surfshark is much younger than our other top picks. But it is a VPN service that has grown incredibly in the few short years since its launch. Surfshark has an impressive feature set (including excellent privacy and leak protection options), impressive speed thanks to adopting the WireGuard protocol, and the ability to unblock a huge number of streaming services.
All this comes at a very low subscription price, especially when you consider that while most VPNs allow 5 or 6 simultaneous connections, Surfshark allows for unlimited simultaneous connections.
Surfshark is a no-logs VPN based in the Netherlands. This is a good jurisdiction for a pro-privacy service like a VPN.
The Surfshark apps worked flawlessly during our testing. They have built-in kill switches to protect against leaks, along with the privacy-boosting CleanWeb feature.

Turn on CleanWeb to block ads, trackers, and malware domains before they reach your device. If this sounds familiar, it should. CleanWeb is a great feature to have active whenever possible.
Surfshark supports the OpenVPN and IKEv2 VPN protocols, with their strong AES-256-GCM encryption. They've also added WireGuard support with a double NAT privacy booster similar to NordVPN's solution.
Like NordVPN, Surfshark has upgraded their network to run all their VPN servers in RAM-disk mode for enhanced security. Speaking of the server network, Surfshark's network contains 14 double-VPN server configurations. With this, your VPN traffic is passed through 2 different VPN servers, one after the other. These servers are usually physically located in 2 different countries. This MultiHop double-VPN feature encrypts your traffic twice, ensuring that not even the VPN server that feeds your traffic to/from the internet knows your actual IP address.
For this review, we ran internet speed tests on the latest version of Surfshark, using the WireGuard protocol. We got some really impressive speed test results too, such as this cross-continent connection to a Surfshark server in New York.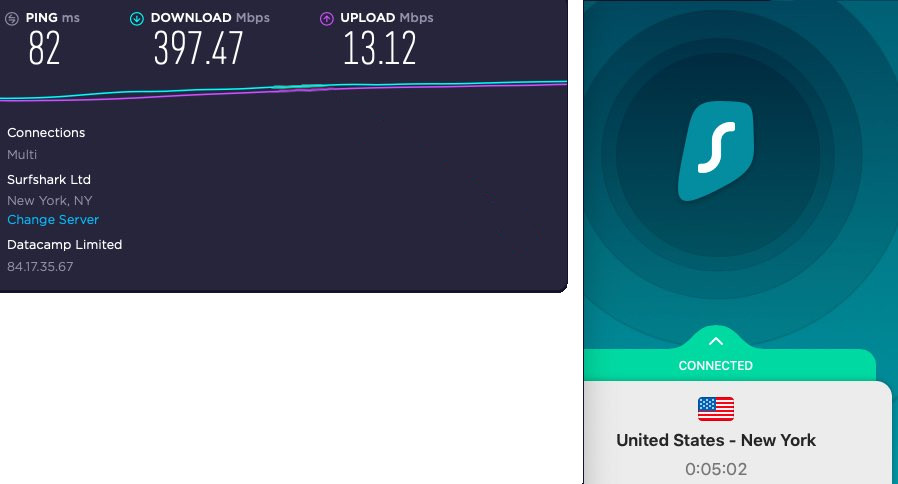 We got 397 Mbps out of this test. With results like this, you can see why I would say that Surfshark is the second-fastest I have ever tested. Considering that Surfshark's OpenVPN download speeds are only average, I suggest you use WireGuard all the time.
As I mentioned above, Surfshark is one of the best options for streaming media and unblocking websites. This VPN features over 3,200+ servers located in 63 countries. With its speed, security, and no logs policy Surfshark is a top-notch VPN for torrenting.
Surfshark also excels at unblocking streaming media sites. Netflix, for example. It currently unblocks at least 16 global Netflix regions (probably even more by the time you read this.). Beyond Netflix, Surfshark can handle all the major players, including BBC iPlayer, Disney Plus, and Hulu.
It is a great VPN for Android and iOS with dedicated mobile apps. Here's the Surfshark Android app (just one of the versions we tested). They all look basically the same: clean, attractive, and easy to use.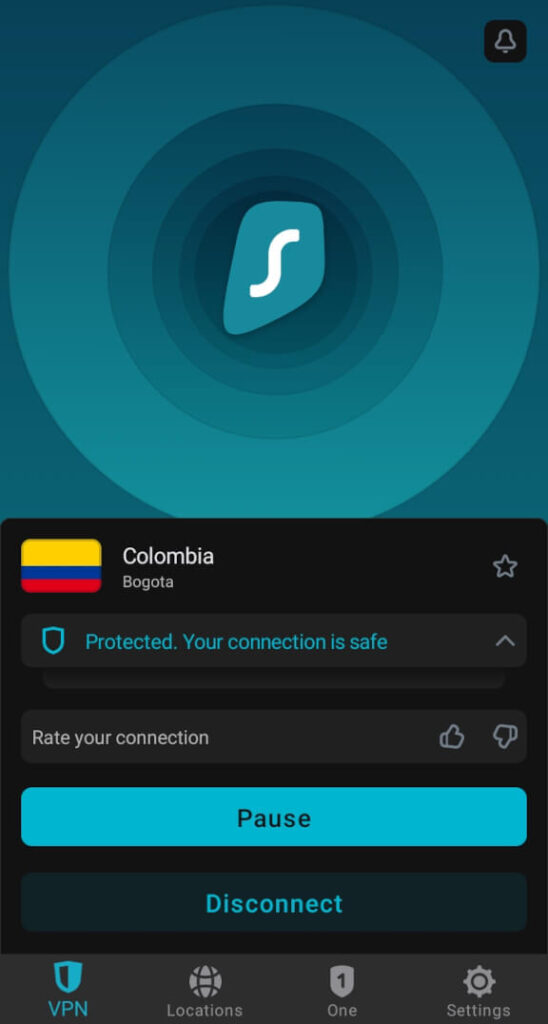 Surfshark makes a hard-to-resist offering; a very fast VPN with high-end features, unlimited simultaneous connections, and a very low price.
If Surfshark has a drawback, it is that their router support is weaker than that of some other leading VPNs.
Surfshark VPN Coupon

Get 82% off Surfshark VPN plus an additional 2 months FREE.
(Coupon applied automatically.)
To learn more, check out our Surfshark review.
---
ExpressVPN – Dependable and great for beginners
| | |
| --- | --- |
| Name | ExpressVPN |
| Location | British Virgin Islands |
| Price | $6.67/mo. |
| Logs | No logs (audited) |
| Support | Live chat |
| Website | ExpressVPN.com |
ExpressVPN is a dependable, high-quality VPN that handles the basic tasks of a Virtual Private Network (VPN) with ease. You don't need to be a techie to use it — just click the Connect button and get on with your day. ExpressVPN is based in the British Virgin Islands (BVI). This is one of the best privacy jurisdictions in the world, with no mandatory data retention laws or privacy-violating surveillance treaties. ExpressVPN is also one of the few no-logs VPN providers that have had their claim confirmed by third-party auditors.
ExpressVPN's technology is also strong. They provide good-looking, easy-to-use apps that feature high-end encryption, built-in leak protection, and Network Lock (their own version of a VPN kill switch). Your DNS queries go through the encrypted VPN tunnel to their private DNS and back again. This combination of features means no DNS leaks and that no one (not even your ISP) will have any idea which websites you are visiting when you use ExpressVPN.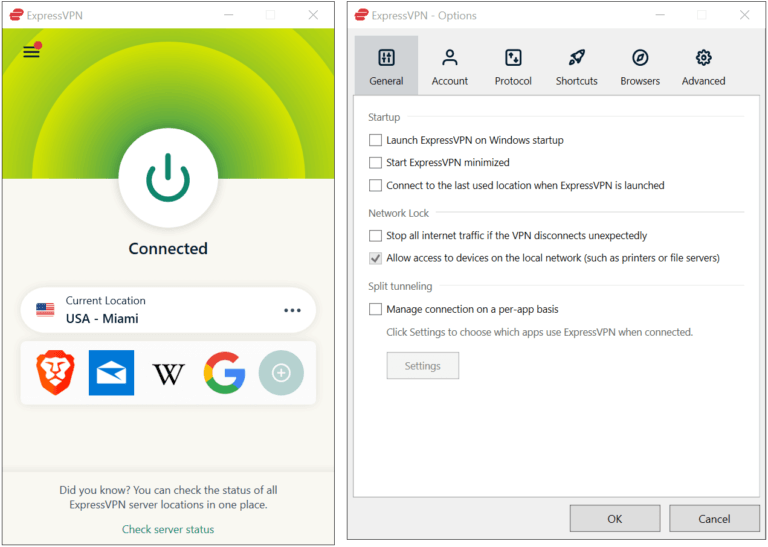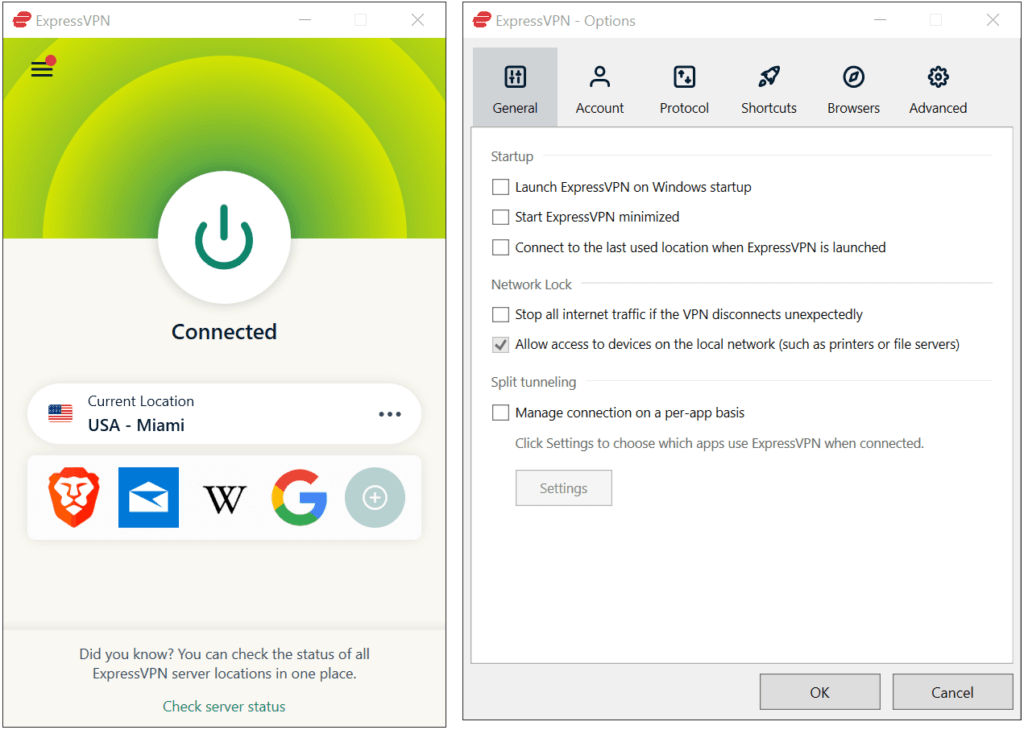 What about VPN protocols? ExpressVPN supports leading VPN protocols such as OpenVPN and IPSec. While many companies have opted to use the WireGuard VPN protocol to improve the speed and security of their networks, ExpressVPN chose a different path. Instead of adopting WireGuard, ExpressVPN created the proprietary Lightway VPN protocol. Lightway definitely gives ExpressVPN greater internet speed and security.
But how does Lightway compare to WireGuard? Check out our ExpressVPN vs NordVPN article to find out!
ExpressVPN's efforts to maximize your security extend to their VPN servers. They have converted all their servers to diskless operation. Why is this important? Because no disk means no personally identifiable information can ever inadvertently be stored on the servers. It also means no malware or spyware can be installed on the servers in an attempt to subvert ExpressVPN security.
Going diskless was an excellent security improvement, and now all the leading VPNs are moving in that direction. Credit ExpressVPN with being a leader in this movement.
When it comes to streaming content from around the world, ExpressVPN is also a leader. They can stream Netflix (both the US library and several others), Amazon Prime, HBO Max, Hulu, and many other top services. With thousands of servers in 160 different locations spread across 94 countries, you will have access to all the best streaming content available anywhere.
Note: We have heard reports that some people are having trouble using ExpressVPN with BBC iPlayer. If iPlayer is a streaming service that is important to you, I suggest you consider NordVPN instead of ExpressVPN.
ExpressVPN is one of the most reliable VPN providers in existence. But that doesn't guarantee that you will never need support. If you ever do need support you will be happy to know that ExpressVPN has an excellent support team and offers 24/7 live chat support. Rounding out their offer, ExpressVPN has a 30-day, money-back guarantee policy for all their subscriptions.
To learn more, check out our ExpressVPN review.
---
OVPN – Security and privacy are job #1
OVPN is a small Swedish VPN that's been providing security and privacy for its users since 2015. Based in Sweden, the jurisdiction has both pros and cons. Swedish law provides for strong personal data protection, but the country is also a member of the 14 Eyes surveillance alliance. Fortunately for their users, OVPN's no-logs policies and system design don't lend themselves to surveillance.
OVPN works hard to ensure your security and privacy in various ways. Their server network consists of 100% self-owned (colocated), diskless servers. The company keeps no logs, which was confirmed in a 2020 legal battle against a group demanding OVPN turn over user information that literally did not exist in their system. The company even has insurance to cover legal fees to fight off third parties demanding access to user data.
The diskless design of their servers ensures that no personal information can be found on the servers. The company opted for quality over quantity, with a small network of high-end servers and a policy of adding hardware whenever server utilization reaches 60%.
We were impressed with OVPN's test results. In most areas, it competes head-to-head with the top VPNs. Their apps are secure, and include built-in leak protection, along with the ability to optimize many aspects of the VPN. OVPN has Android and iOS apps, along with full support for Windows, Mac OS, and Linux.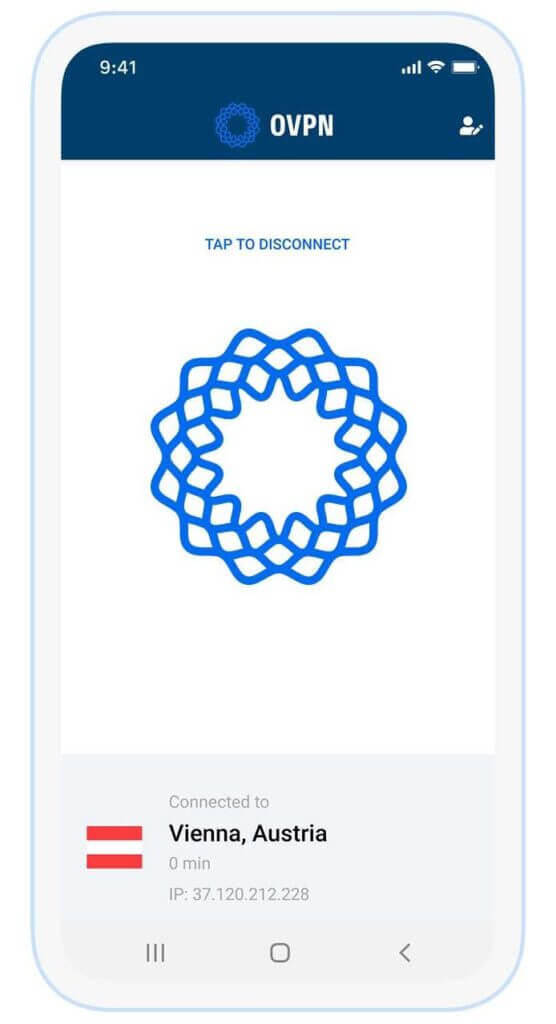 Last year they added WireGuard protocol support into their desktop apps, which is sure to result in a great speed and security boost.
OVPN's solid security and privacy features make it a good choice for torrenting. However, this VPN offers only limited support for streaming media. If streaming support is important to you, look to one of our other top picks for the best results.
One last privacy-related feature of OVPN: in addition to accepting credit cards, they offer a fully anonymous payment option as well as accepting cryptocurrencies.
While OVPN is a quality product that could serve most users, it does have a few drawbacks:
It doesn't offer as many advanced features as NordVPN or Surfshark
As noted, its streaming support is relatively weak
Subscriptions are relatively expensive
Live chat support is available but is not 24/7
A 7-day money-back guarantee
To learn more about this quality VPN service, check out our complete OVPN review.
---
VPN jurisdiction – A safe place to call home
It is important to remember that any company must comply with the laws of the country (jurisdiction) where they are based. Some jurisdictions are pro-privacy; some are very much anti-privacy. There have been many cases where pro-privacy organizations have been forced to take anti-privacy actions by the governments of their jurisdictions. Sadly, it is particularly common in the United States and the United Kingdom. Given that they are both members of the Five Eyes surveillance alliance, this shouldn't really be a surprise.
As I am more familiar with US regulations, let's look at those as an example of why you don't want to use a VPN based in the USA.
The United States has extremely powerful surveillance programs active at all times. These include direct taps into the internet infrastructure. They are used for bulk data collection aimed at acquiring every bit of information possible about everything that flows across the internet. Numerous government agencies have access to this information.
The US government has long had in place programs like PRISM, which use private US firms to help the government in mass surveillance and bulk data collection.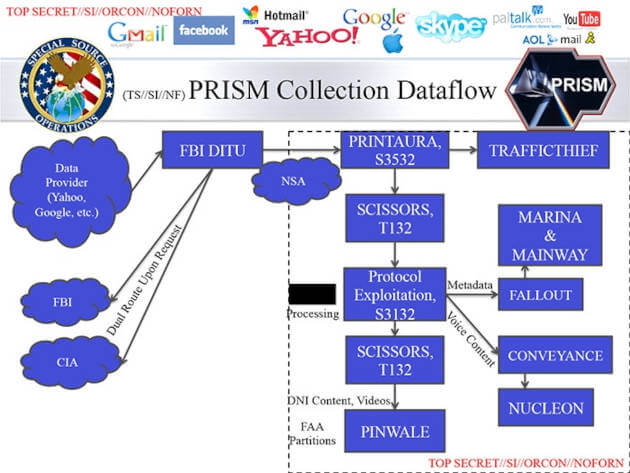 The United States also uses National Security Letters or other processes to force private companies to gather data on their customers. These are often accompanied by gag orders which make it illegal to notify customers they are being spied upon.
As a result of factors like this, it is possible for the US government to force a US-based VPN to switch from protecting the privacy of its users to secretly spying on them and handing the data over to some government bureaucrat.
Here are two examples of privacy-oriented companies that were faced with demands from the US government to violate their own policies and allow the US to secretly spy on their users:
Lavabit – The owner of this encrypted email startup chose to close his business rather than secretly provide the government with access to his user's encrypted mail.
Riseup – This VPN and secure email service complied with two sealed warrants from the FBI after exhausting all the legal options to resist. The alternative would have been jail time for the staff or the closure of the business. Thanks to a gag order, it wasn't until after the company surrendered the data to the FBI that they were even able to disclose the existence of the warrants.
Ignore the jurisdiction of a VPN or other privacy tool/service at your own risk.
Getting the most out of your VPN
If you are using one of our selected VPNs and a reasonably powerful computer or smartphone, you are unlikely to notice much difference in speed between when the VPN is connected or disconnected. Even the speediest VPN will slow down your connection a bit, between the overhead involved with encrypting/decrypting the VPN traffic, and the additional distance messages must travel to and from the VPN server. But for normal internet use, you probably won't notice it.
Of course, the extra work that goes into encrypting your traffic across VPN servers will affect speed, but the speed reduction is usually not noticeable for regular browsing, especially if you're using a nearby server.
Here are our favorite tips for getting the most out of any VPN:
Use the closest VPN server that meets your needs. This will tend to reduce latency and increase performance. For general-purpose internet activities, the closest VPN server is the best. For things like unblocking streaming media services, you'll need to log into the closest VPN server that is located within the geographic region you want to reach. For example, if you are physically located in the UK and want to log into US Netflix, using a VPN server in the UK won't do. You'll need to use one in the US. But the "choose the closest server rule" still applies in that you should pick the US server closest to you. In this case, a VPN server on the East Coast of the US should give you better performance than one on the West Coast.
When possible, use the VPN's recommended server. The VPN will automatically take into consideration the distance to each server as well as how busy they are. If you have to choose yourself, use the VPN's provided tools to look for a fast server that isn't fully loaded. The more users on a server, the slower it will be in general.
Consider testing different VPN protocols. For most of the VPNs on the market, OpenVPN with UDP will give you the best combination of speed and security. But as we've seen in this article, new VPN protocols like Lightway and WireGuard are much faster than OpenVPN. So give these new protocols a try and see if you experience the kinds of performance boosts that we have.
Use a wired (ethernet) connection to your router whenever possible. Assuming you are using high-quality ethernet cables, a wired connection will almost always be faster than a WiFi connection, and more secure as well.
Be aware that low-powered devices may not be able to encrypt and decrypt VPN traffic fast enough to keep up. This could result in slower speeds. This is also a risk factor if you are using a VPN router with lots of devices connected to it.
Realize that your operating system can affect VPN speed. We've found that VPN speed tests generally turn in faster results on computers running Mac OS and Linux, with Windows coming in behind. Sometimes the TAP adapter on a Windows machine will hurt the speed, as may the numerous background processes and updates that Windows tends to do. On the other hand, the Linux Kernel now has WireGuard support built into it, giving Linux machines the potential for exceptional WireGuard performance.
Be aware that sometimes antivirus/antimalware software can chew up system resources and slow down the VPN connection.
Interference from nearby WiFi networks can slow down the wireless connection between your device and the router. This is another good reason to use an ethernet (wired) connection instead of WiFi.
If all else fails, consider springing for a faster internet connection. Even the best VPN can't go faster than your internet connection.
Some of these things are likely outside your control or simply impractical. For example, you are unlikely to change operating systems in hopes of getting slightly higher VPN speeds. But experimenting with the things you are willing and able to change could give your VPN performance a nice boost.
Best VPN services for 2023 – FAQ
Here are several common questions that I came across while researching this article. While you'll find the short answers here, most of them have more in-depth responses in the body of the article.
Are VPNs safe and legal?

This is really two questions in one, so I'll address each part separately.

Safety: Assuming we are talking about a reputable, high-quality VPN that is secure and doesn't leak, then yes, that VPN is safe. But you have to be sure that it is a reputable, high-quality VPN that is secure and doesn't leak (such as NordVPN).

Legality: First let me state the obvious. I am not a lawyer, and nothing here should be construed as legal advice. In most of the world using a VPN is completely legal. Even in a repressive regime like China, there are restrictions, but using a VPN is legal. Businesses around the world rely on VPNs for secure communications. Any government that declares VPN use illegal is hurting their own economy.

But back to China and repressive regimes…

China has banned the use of VPNs that don't cooperate with state censorship requirements. The United Arab Emirates spies on its own population and has made it illegal to use VPNs to evade state censorship and monitoring. Aside from places like these, VPNs are a safe, legal, and popular tool.

Note: While using a VPN is legal in most places, that doesn't make it legal to use a VPN to do something that would otherwise be illegal.


Which is the best VPN for mobile devices?

We've been busily testing VPNs for mobile devices. We've concluded that the best VPN for Android and iOS devices is NordVPN. There are several reasons for this:

The NordLynx VPN protocol – NordLynx has the WireGuard VPN protocol built into it. WireGuard is very fast and establishes new connections in a fraction of a second. It is perfect for mobile internet use.

Raw speed – With NordLynx and the soon-to-be even faster VPN server network, NordVPN will give mobile users the best performance of any VPN.

Quality mobile apps – The NordVPN mobile apps are easy to use, secure, use strong encryption, and have reliable leak protection features built in. They also give you access to all the main features of the desktop clients. This includes CyberSec and all specialty servers.


Which is the most secure VPN?

I would say NordVPN is the most secure VPN today. All of the best VPNs for 2023 are very secure. They use strong encryption like AES-256 and ChaCha20, and top-of-the-line VPN protocols with Perfect Forward Secrecy. They are all no logs VPNs with kill switches and run their servers in RAM-disk mode. These are all things that increase the security of a VPN. But there are a few differences that lead me to say NordVPN is the most secure.

NordVPN and Surfshark both have integrated systems for blocking ads, trackers, and phishing websites. ExpressVPN doesn't have this kind of feature.

NordVPN and ExpressVPN have had their no-logs policies certified by third-party audits. Surfshark and OVPN have not done this yet.

NordVPN has the most complete set of security features.


Which is the best VPN for privacy?

Each of our recommended VPNs is a great choice for protecting your online privacy. Our tests have shown that they are all secure with no leaks, reliable, and based in pro-privacy jurisdictions outside the Five Eyes countries. They are also all no-logs VPNs, with two of them having passed third-party audits of their no-logs policies:

ExpressVPN has successfully completed a no-logs audit performed by PricewaterhouseCoopers that verified their TrustedServer technology and their no-logs policy.

NordVPN has successfully completed two no-logs audits performed by PWC of Zurich, Switzerland. Going one step even further, they have an ongoing partnership with Versprite. Versprite will conduct infrastructure audits and do penetration testing, and NordVPN will fix any vulnerabilities Versprite identifies. In yet another few steps beyond, NordVPN has converted its VPN server network to run in RAM-disk mode and is in the process of moving to 100% colocated servers.

NordVPN and ExpressVPN are ahead so far. But we also need to consider VPNs with multi-hop servers. Sending your traffic through two or more servers can provide you with more privacy and security than single-hop VPN servers. Here too we have two candidates:

NordVPN – They give you both Double-VPN servers and Onion-over-VPN servers (combining NordVPN with the Tor network).

Surfshark – They give you MultiHop (Double-VPN) servers with 13 different paths such as Singapore – Hong Kong and France – Sweden.

If forced to choose just one service, I would go with NordVPN since they have the most complete privacy protection.


Can I use a free VPN service?

While you can of course use any kind of VPN you wish, we generally don't recommend free services. Why? Because they aren't safe.

Think about it. The hardware, maintenance, and even the electricity to run a VPN costs a lot of money. A free VPN isn't billing you for all that, but the money still has to come from somewhere. Most such services get their money from selling your personal data to third parties.

In February 2021, user data from over 21 million users of SuperVPN and two other free Android VPNs, was posted for sale online. So not only were these VPNs gathering lots of user data for something, they couldn't even protect the information they gathered from hackers.

In addition, there continue to be episodes of free VPNs that install malware on your devices. There are also VPNs like Betternet, which was found to contain 14 different tracking libraries.

Adding insult to injury, many free VPNs state right in their privacy policies that they may provide your personal data to third parties. Hotspot Shield is one example of this type, although I do give them credit for being honest about what they are doing.

Yet another sleazy free VPN trick is to hijack your web browser, pointing it to e-commerce sites where the VPN publisher has affiliate arrangements.

Last but certainly not least, free VPNs have a tendency to leak user data. Reportedly more than 80% of free Android VPNs leak user data, which defeats the whole purpose of installing a VPN in the first place.

You get the point. Free VPNs are dangerous.


Can I just use a third-party DNS provider rather than a VPN?

You might have heard that you don't need to waste your money on a quality VPN when you can simply use a third-party DNS provider for safe web surfing. We don't think that's a good idea–and here's why.

The third-party DNS provider just handles DNS queries. It doesn't protect the message traffic flowing between your device and whichever sites you visit. Your real IP address is not hidden like it is with a VPN and your message traffic is not encrypted. This means your internet service provider (ISP) can see which sites you visit, and the sites can tell that it is you who is visiting. And so can all the trackers that reside on popular websites.

One more drawback of this approach is that the DNS provider now can also track your activities online since they will know which sites you are visiting, and they can see your IP address.

If you want privacy, a third-party DNS provider won't do. You'll have to spring for a quality VPN.


What devices can I use with my VPN?

Theoretically, a VPN can work with any device that is capable of connecting to the internet. We're talking about:

Computers – VPNs exist with clients for virtually any popular computer operating system. Windows, Mac OS, Linux, Chromebooks, or whatever you are using as your main computer, you can probably find a VPN app that works with it.

Phones, tablets, and other mobile devices – VPNs also work on popular mobile operating systems. Android and iOS have apps, but support for other mobile operating systems is disappearing (as are devices that run them).

Routers – If you can run a version of a VPN on your router you can protect everything connected to that router. But VPN routers aren't particularly common, and most routers that can be converted to VPN routers have limited memory and processing power, meaning they will struggle to run the VPN software. Even so, this is the way to get a VPN connection for a particular device when nothing else will work.

SmartTVs and TV boxes – VPNs support most Smart TVs and TV boxes like Apple TV. You'll need to check the website of the VPN service you are interested in to be sure, but all three of our top picks in this article support a range of SmartTVs and similar devices.

Amazon Fire Stick – You can find VPN apps for Fire Stick.


Conclusion: Invest in a good VPN for 2023
Since we launched Security Tech in 2021 protecting yourself online while simultaneously getting the full benefits of the Information Age has become harder than ever.
A quality VPN will not only protect your privacy against attackers but will also give you access to content and other resources from around the world. This article lists what we consider to be the best VPNs for 2023. They meet our criteria for excellence, giving you fast, secure internet access with strong encryption and no data leaks. They're based in some of the most privacy-friendly jurisdictions on earth and keep no logs of your online activities. They will form a strong first line of defense in your battle to preserve your privacy online.
Try one of these leading services. We think you will be impressed.
This Best VPN Service article was last updated on February 25, 2023.