Welcome to SecurityTech.
We launched this site to provide you with in-depth articles, how-to guides, and reviews on the topics of digital security, privacy, and online safety. Our goal is to help regular people stay secure and safe online – and everything we publish on this site is free and open to all.
Is this yet another security and privacy website?
We hope not. The goal is to stand out from the crowd by publishing in-depth and relevant articles that clearly demonstrate what we're talking about. And of course, we want all of our content to be informative and detailed, while still being understandable to regular people (not just tech nerds).
Meet the SecurityTech team
We are a small team of privacy and security enthusiasts, united in our vision to share these topics with a wider audience.
Bill Mann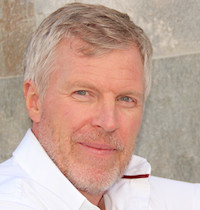 Bill specializes in explaining complex technical topics to a non-technical audience. In his 30+ year career, he has covered many of the technological advances that shape our lives today.
From the earliest civilian uses of the internet and personal computers to the mind-boggling technologies of today, his writing has helped regular people understand systems they might otherwise find incomprehensible.
Today Bill uses those skills to help people protect their privacy and security against the ever-growing assaults on both.

---
Tom Arneson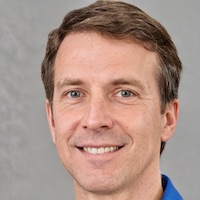 Tom is the lead editor for SecurityTech.org. He helped launch SecurityTech in late 2020 to help regular people improve their digital quality of life. Tom's expertise includes website development, software testing, consulting, and tech journalism.
Tom is somewhat of a fanatic about digital privacy and tries to give out as little private data as possible, with a minimal online presence.
When Tom's not drinking coffee and working behind a screen, he's probably tinkering with an old boat or fishing.
---
Eric Florence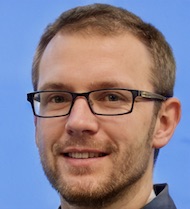 Eric Florence also joined the team in late 2020. He is an expert in digital privacy, antivirus, and technical writing. Eric is currently focused on reviews and guides, but also has a burgeoning interest in journalism.
Like Tom, Eric also keeps his digital trail to the absolute minimum, and he can help you do the same.
Eric devotes most of his time here to research, testing security tools, and updating website content. With the same commitment to online security and digital freedom, Eric is working hard to deliver the content and in-depth analysis you're looking for.
---
We are committed to growing this project and reaching as many people as possible with this information.
How we run SecurityTech.org
There's a lot of shady stuff online these days — and we don't want any part of it. We aim for transparency and honesty with our readers. Here are some of our guiding principles:
Honesty and transparency
While we take our privacy very seriously, we are real people trying to help others navigate the journey of digital security and online safety in an honest and transparent manner. All of our articles and reviews are based on real tests and research we have conducted ourselves.
No sponsored content, guest posts, or paid reviews
Many websites get paid to promote "guest posts" or "sponsored" content in one form or another. SecurityTech does not participate in any of this.
We also do not participate in any form of paid reviews. In other words, if we review a product, we do it independently. We first purchase the product or service with our own money, then write the review based on our own testing and analysis. And if the product or service does not do well in the review, we will not be paid to change it (but we will always correct any mistakes or errors).
Compliance with Google Webmaster Guidelines
This site fully complies with Google's Webmaster Guidelines. All of the content on this site is original and based on our own research and work. We also keep things regularly updated to ensure our articles and reviews reflect the latest information about a product or service.
No outside investors or third-party ownership
In the cybersecurity space, you can find various examples where the owners of a given product also own websites that "review" the same product. It's obvious that this creates a conflict of interest — and in most cases there is no disclosure.
We of course frown on this practice and are hereby publicly stating that SecurityTech.org is a completely independent entity, with no financial ownership ties to any of the products or services we review. On the contrary, we are a small team of independent security and privacy nuts who created this website to spread awareness and help others.
How to contact us
You can reach the SecurityTech team through our contact page. Despite being extra busy these days running this website, we'll do our best to reply to all messages.